A Canadian's Journey Through D-Day
Leading up to D-Day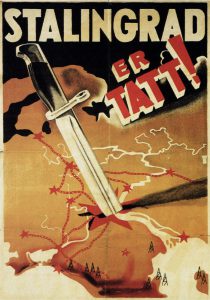 By 1940 the Germans had successfully occupied Paris France, and with its tight hold on Europe, there was little in their way to regulate the continent under Nazi control. As 1941 came around, Hitler's forces invaded the USSR and managed to push Stalin's Soviet army back to the far reaches of Moscow with operation Barbarossa. The Soviet's were able to hold back the German advance but not without substantial causalities. Russia had marked a crucial gain in a potential turning point in the war but knew they couldn't do it alone. Russia requested that the Allies open a second front, and by 1943 the Allies conducted operation Husky, which gave much needed relief to Stalin's troops. This left the Allies with one final objective, liberate Western Europe starting with France.
Operation Overlord Planning
To liberate France came the beginning of Operation Overlord which took 1 year of meticulous planning and would be the largest seaborne invasion in history. The chosen location for the invasion was Normandy, primarily across an 50 km beachfront. This beachfront would later be divided into 5 sections known as Omaha and Utah beach which would be spearheaded by the Americans, Sword and Gold beach which would be led by the British, and Juno beach which would be stormed by the Canadian forces.
Location
Normandy had been chosen due to numerous factors when taking into account the level of Nazi defence, the logistical value when it came to transporting supplies and troops, as well as many tactical and geographical advantages that Normandy held. The plan of attack consisted of a heavy naval and airborne bombardment of the beachfront to eliminate most of the German defences and soften up the landing for the troops. As dawn rolled in, the Allies were to then deploy their respective airborne divisions over the beachfront, behind enemy defences. And by 6:30 am that day, 24,000 troops were to embark on a mighty endeavour as they were to conduct an amphibious landing to capture the beachfront.(Arjun Vaid)