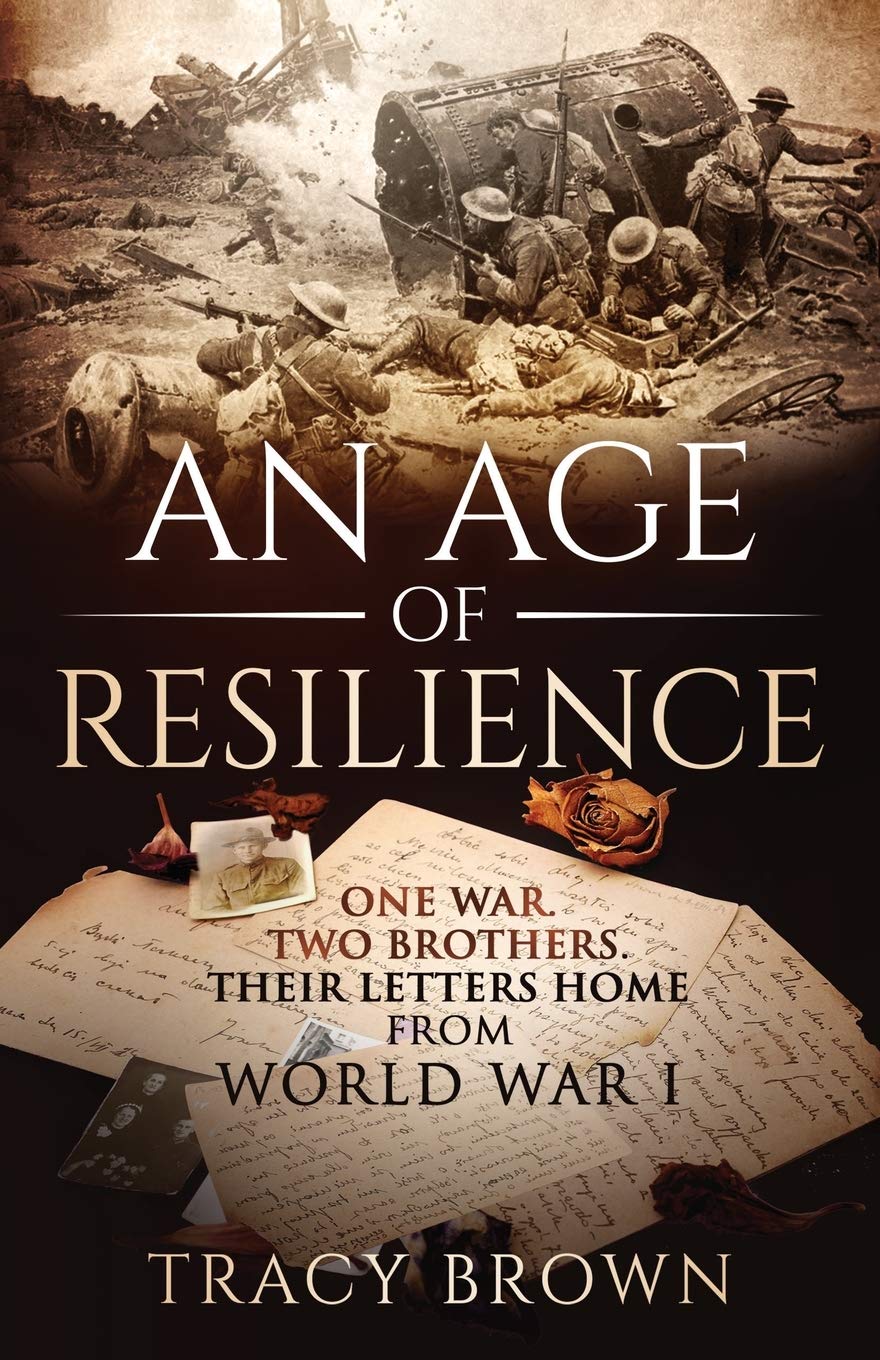 An Age of Resilience: One War. Two Brothers. Their Letters Home From World War I.
Tracy Brown
While there is much written about war—specifically, World War I and the political and tactical components of the war—it is the soldiers on the ground who fought and died that should be remembered. It is the human experience that makes war so incredibly heartbreaking. Many times, we gloss over who these people were— living human beings with dreams, families, and a deep desire to come home. They should never be forgotten.
This collection of letters reveals a simple but profound insight into the mind, heart, and soul of two brothers— Albert Arthur and Godfrey De LaPlante—who voluntarily served as soldiers in World War I. Far from home, facing unimaginable difficulty and strife, they remain devoted brothers and sons to their family, which can be felt in each piece of correspondence they send. This book provides the original letters written by the brothers during their time in the service.
Length: 188 pages
Publisher: Author Academy Elite
Publish Date: 14/04/2020
ISBN-10: 164746112X
ISBN-13: 978-1647461126